I am so excited today .... I am getting my hair cut!! It has been way too long. I've been wishing I had long hair so I could just pull it up in a pony tail. I have to admit a couple of times I've gotten out my Stampin' Up! shears and taken a little hair off the sides and top. Who knows what the back looks like. Sonny's is bad too. He stopped by Great Clips yesterday to see if he could get a cut and I'm sure they laughed in his face. They told him it was a 2 1/2 hour wait and would be that way for a couple of weeks! Heaven forbid that he let me make an appointment for him with the gal who does my hair but that would cost too much for him (or so he thinks!)
Well, our NC Quarterly meeting has been canceled. It was originally scheduled for early June and it got moved to July 25. Now it is moved to June 2021! And I have all my swaps almost done! Not sure yet what I will do with all of them. I'll probably look around for someone doing a mail-in swap and sign up for one of those. One of the NC demos is working on an idea for a Facebook Virtual Shoebox swap along with some of us doing Facebook Live videos of projects. I have agreed to be a presenter .... now I just need to figure it out!
Yesterday I worked on a project to make it easier to use my Stampin' Up! Blends. I have them on my desk in a acrylic cosmetic holder. Since I have filled up the cosmetic holder up, I am planning on ordering the Stampin' Up! Blends holders with my next order. You get 5 storage trays for $14.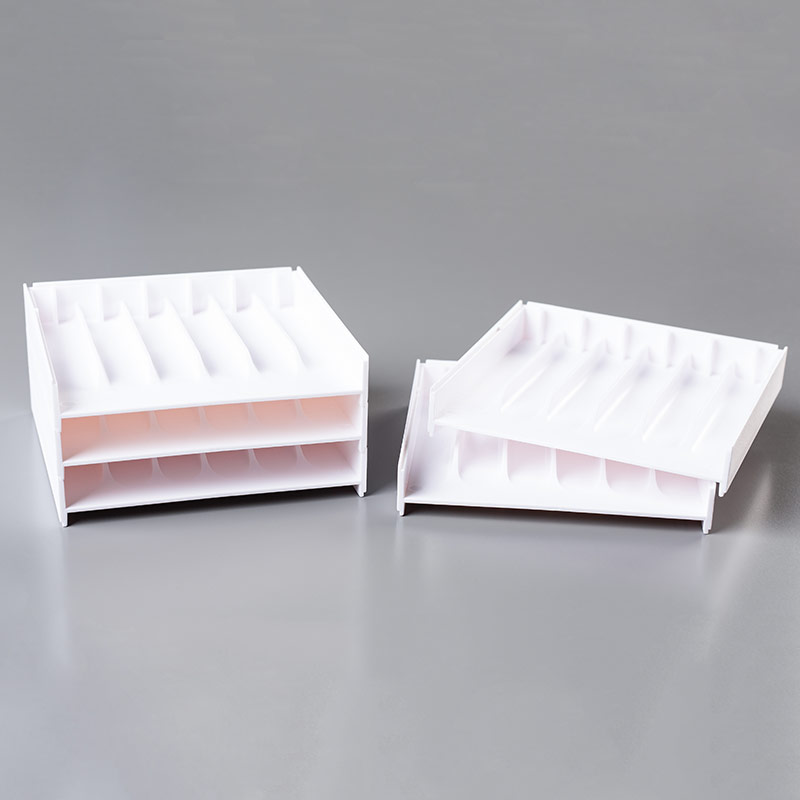 Anyway - back to yesterday's project. I used a PDF file that another demo had posted that printed out all the color of the Blends so when they are laying on their side in the holders, I can see the names of each Blend without having to pick every one up to read the color on the side.
I printed the PDF on white cardstock. I put scotch tape on top of the printing to protect them a bit and used a small circle punch to punch each one out. Then I adhered each one to the Blends lid with a glue dot.