Keep your fingers crossed that my computer doesn't crash. It has been running so sloooow lately. I've taken it apart today and cleaned inside and I am hoping that will help. Guess I need to back it up - just in case!
How do like my new blog heading? Those are some pictures I took last week in Sonoma.
Anyway .... I wanted to share with you a new product that Stampin' Up just released yesterday - a fabulous new framelit called Stitched Shapes. I already have them on my wish list and will be ordering soon! I think they are going to add a lot to our cards. I like to do piercing around my layers but don't usually do it because it is too time consuming. This set includes 12 dies - 4 circles, 4 squares and 4 ovals with stitching around the edges. And to add to the fun, the coordinating stamp sets are also on sale for 25% off for the whole month of November!!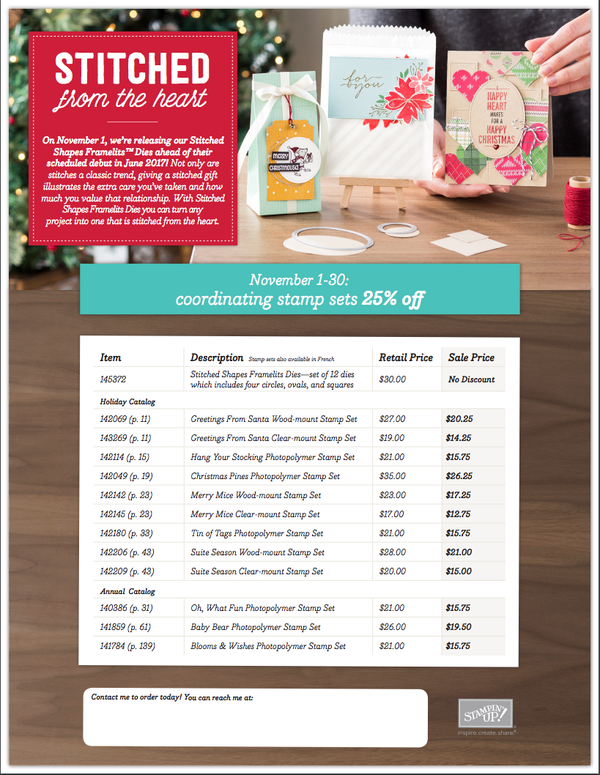 And here is a sweet video featuring the Stitched from the Heart framelits. Notice that JOY on the mantle! I am going to M's and look for those and decorate the letters with the stitched red circles!!
Here are a few pictures from my San Francisco trip. Of course, most of the pictures with me in them are on Ashley's camera!
Hanging on the cable car!
Panoramic view of Golden Gate taken from the Presidio right before we drove across the bridge.
These hearts were in a park across from our hotel. This one was painted by Tony Bennett - I Left My Heart in San Francisco.